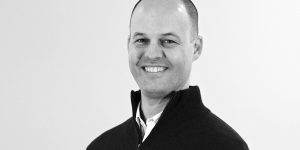 Dr. Cortland Dahl is the creator of the Healthy Minds Program. A life-long meditator, Cort spent 8 years studying meditation in Nepal and has taught meditation around the world for more than 15 years. He is also a scientist, a translator, and the co-founder of a worldwide network of meditation centers. Learn more about Cort.
Dr. Richard Davidson is a world-renowned neuroscientist and the Founder of the Center for Healthy Minds at the University of Wisconsin-Madison and Healthy Minds Innovations. Richie is best known for his groundbreaking work studying emotion and the brain. His research is broadly focused on the neural bases of emotion and emotional style as well as methods to promote human flourishing, including meditation and related contemplative practices. Learn more about Richie.
Daniela Labra Cardero is a leading expert on the topics of mindfulness and meditation. She has been a meditation practitioner for the past 20 years and leverages the latest research on the science of well-being in her work. Daniela is the founder of AtentaMente, a nonprofit that works with the government of Mexico to bring social-emotional training techniques to educators and students. Learn more about Daniela.
Christy Wilson-Mendenhall is an Associate Scientist at the Center for Healthy Minds. Her interdisciplinary background motivates studying psychological well-being as multi-faceted and skill-based. Her work, which integrates cognitive, affective, and contemplative science, suggests that there is tremendous potential for beneficial psychological growth during adulthood. Learn more about Christy.
Jay Vidyarthi has led groups at major organizations and created guided meditations used by 100,000s of people. His purpose is to nurture a society where powerful tools for self-care and personal transformation are as diverse as the people who need them. His extensive experience designing useful and engaging technologies for mindfulness and well-being has been instrumental in helping create the Healthy Minds Program. Learn more about Jay.
Dekila Chungyalpa is the director of the Loka Initiative, an education and outreach program at the University of Wisconsin–Madison for faith leaders and religious institutions. Its mission is to support faith-led environmental efforts locally and around the world through collaborations with faith leaders and religious institutions on environmental protection, sustainable development, and global health issues. Learn more about Dekila.
Stephanie Wagner is a board-certified health and wellness coach with a passion for mindfulness and meditation, with extensive years working in professional development. She develops and trains content to help people cultivate habits to achieve greater well-being. She is especially skilled on topics related to workplace well-being. Learn more about Stephanie.
speakers speaker